Lincoln Foundation and Collection
In addition to supporting an annual Lincoln Contest, the Schwengel Lincoln Fund and Collection includes an outstanding array of artwork, books, and memorabilia devoted to the sixteenth President.  Numbering in the thousands, the collection celebrates the life and ideals of Abraham Lincoln.

The Schwengel Lincoln Collection has continued to grow since the first donations in 1976. It contains books, pamphlets, periodicals, recordings, paintings, drawings, prints, busts, postage stamps, and many other types of items, all related to Abraham Lincoln.  Several especially interesting items are seven large charcoal drawings of scenes from Lincoln's life in Illinois by Helen Hinrichsen, once a student of Grant Wood; a life mask by Leonard Wells Volk; and a large study by Allyn Cox for a U.S. Capitol mural depicting Lincoln with the Capitol architects.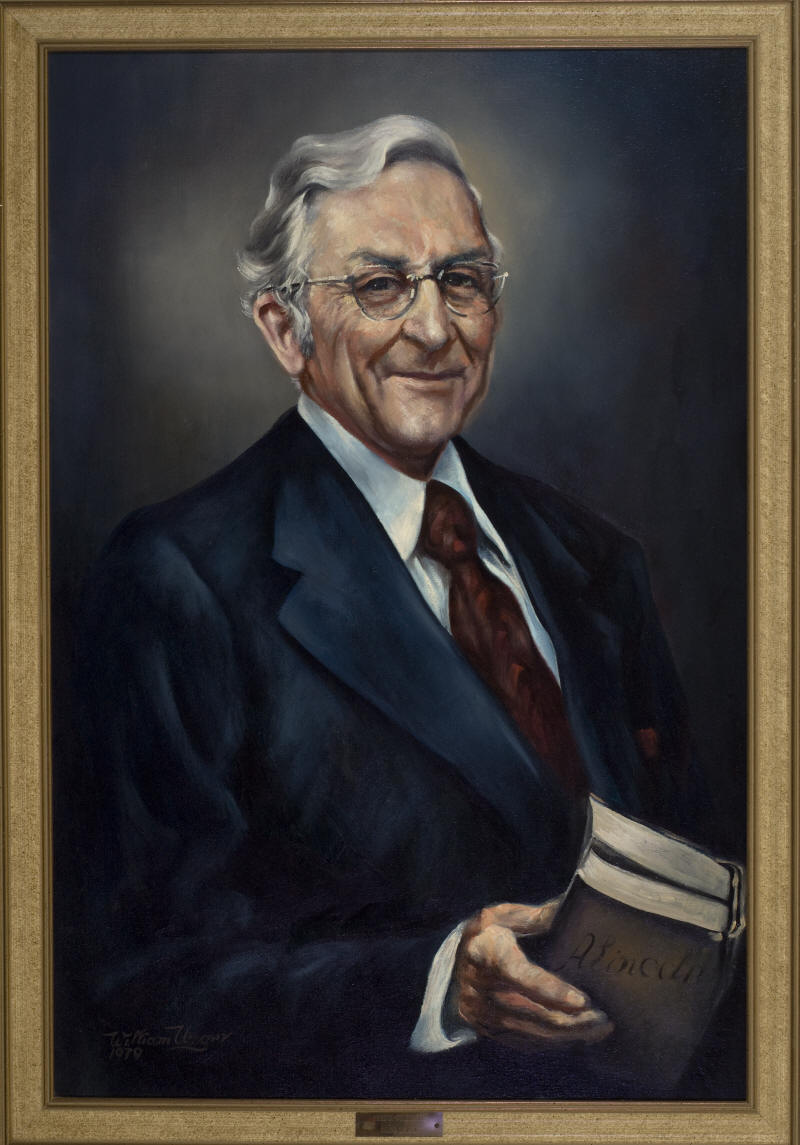 Portrait of Fred Schwengel
By William Unger

"New Dome Symbolizes Union - 1863"
Cartoon by Allyn Cox. Working sketch of mural for Hall of Capitols.
"Lincoln-Douglas Debates"
#7 in series in charcoal by Helen Hinrichsen.

Life Mask of Abraham Lincoln
By Leonard Wells Volk

"Seated Lincoln"
by Gutzon Borglum Courtesy of Borglum Historical Center

"We the People: the Story of the United States Capitol"
United States Capitol Historical Society

1978
Fred Schwengel and Scott Cosby (grandson) viewing the Hinrichsen murals

1978
President Charles McClain & Fred Schwengel

January 23, 1976
Fred Schwengel announcing gift of Lincoln Collection to the Board of Regents

April 1978
Ribbon Cutting at Schwengel Lincoln Collection Dedication